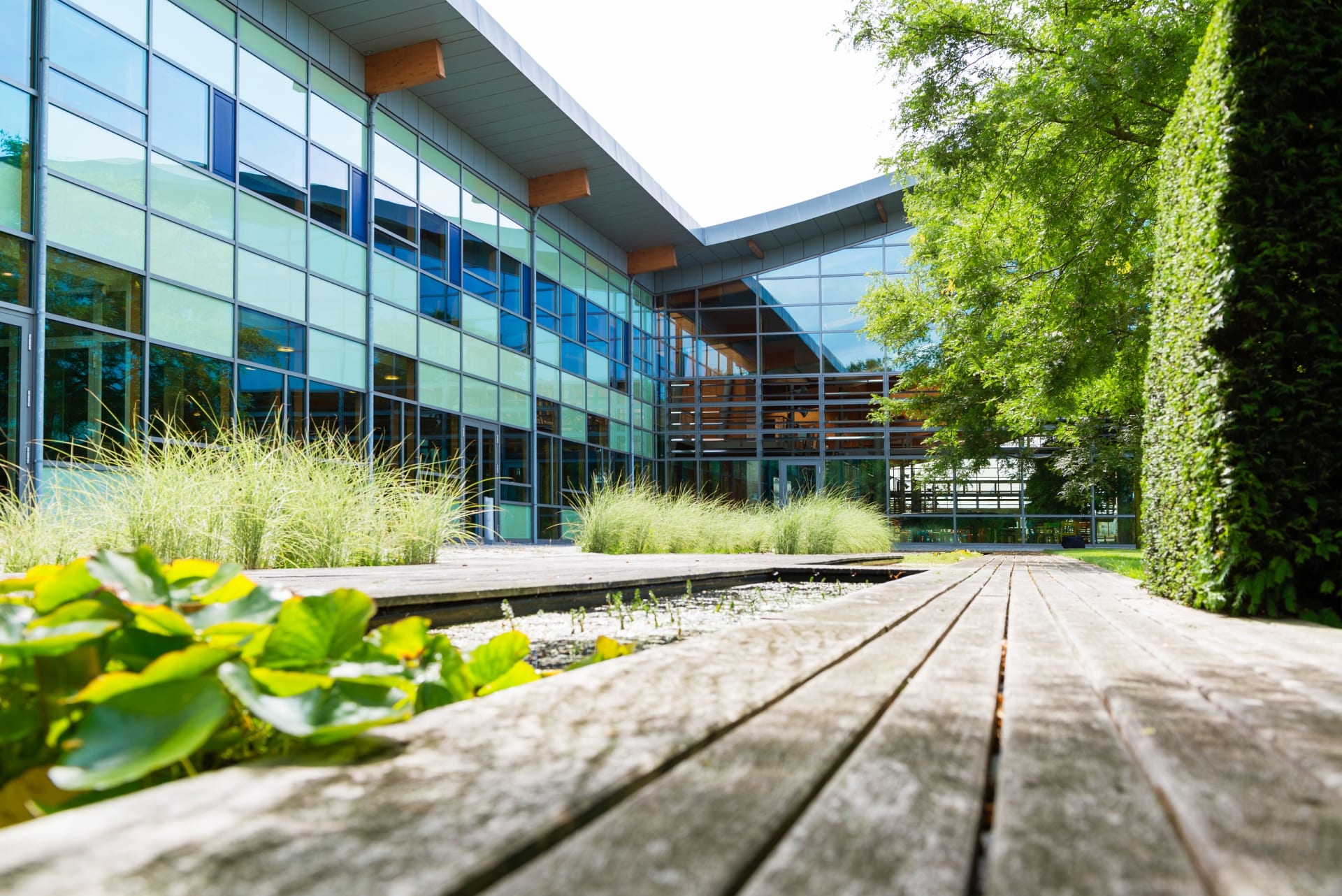 Azure .NET Lead Developer
De Lier

,

Zuid-Holland

,

Netherlands

Tech & Data
Job description
Be part of our growth and become our new Azure .NET Lead Developer

Your future ecosystem

We have multiple platform teams that build the backend components that are used by our App teams to develop. This platform is used to fulfill our purpose to become a data-driven organization. These App teams are divided into "Horticulture" and "Building Automation" where we enable our customers to automate their greenhouses and optimize their climate control in utility buildings.

Between Rotterdam and The Hague, you find the greenhouse capital of the world: "Het Westland", where our campus is located in The Lier. We emerged from our knowledge in climate control in glasshouses, but we expanded our knowledge to Building Automation.

In these 100 square kilometers, Priva was founded in the fifties and is still a family business. Priva started as a hardware company and transformed into an innovative software company that grew to become the global market leader in horticulture. Our next step is to conquer the digital domain and become a digital service provider, selling subscriptions to "climate as a service". Today we are a high-tech company that develops hardware, software and digital services in the field of climate control, energy-saving and optimal reuse of water. We do this for horticulture, indoor and city farming, as well as utility buildings such as offices, retail, hotels and hospitals.


The complete Product Development department exists of 140 People, divided over 23 Teams going by self-thought-up names like "Mavericks", "418" and "High Five". These autonomous and multidisciplined teams work in an Agile way including backlogs, stories, sprints and stand-ups. Also, you'll have close contact with our Support and Service specialists who have valuable information coming from our customers.

Job requirements
How do you add value?
Achievement of functional needs with integrated and future-proof technical solutions and by strengthening your team capabilities.
You provide a high-level architecture overview and guard the proper translation, and the non-functional quality attributes are preserved in the implementation. You are the linking pin from the team to the PO. In this role, you provide insights on the technical impacts of functional needs and technical priorities on the backlog with de PO. Together with de Product Owners and Tech Leads of other teams, you align about technical dependencies and the impact of technical choices.

On the other hand, you guide your team by mentoring their development, coding, and design skills. But also, acting on deficiencies and problems within the team and stimulating individual development within the team. Make your team flourish by providing insights into and giving feedback regarding the performance of team/chapter members.

To end, you stay up to date with the latest technical developments in your domain and advocate the proper usage as well as guarding the Priva department policy and way of working.

Who are you?
A passionate, experienced and fun-loving developer with a purpose to use your skills for a more sustainable future. Furthermore, we will be looking at your resume to find:
A finished study in a related field;
A minimum of 7 years experience as a .NET (Core) Developer;
Working history in Cloud environments, preferably Azure (DevOps and WebApps)
Experience with Angular and Typescript;
Working history in setting up CI/CD Pipelines.
Experience as a lead or the mindset and qualities to become one;
Currently living in the Netherlands.
What you get
In numbers:
A gross salary based on your experience in the range of € 5.000,- and € 6.250,- based on 40 hours a week;
We find a healthy work-life balance important: working flexible hours combined with 30 vacation days a year and the option to buy more;
8% holiday allowance;
Travel allowance of 0,19 cents/km with a daily maximum of 150 kilometer.
For your own sustainability:

Be secured with our pension plan;
Feel engaged and join our participation plan;
Keep on learning with your personal education possibilities and budget;
Be happy and fit by using our healthy cafeteria, our free on-premises fitness where you can participate in CrossFit, Pilates and Spinning classes or play table tennis or football.

Our values
Priva's mission is to create an optimal environment where people can work, grow and develop. We offer worldwide solutions for horticulture and building automation. Our ambition is to be known as the leading technology and service provider for sustainable urban deltas. We are proud that our solutions result in lower consumption of natural resources and contribute to some of the Sustainable Development Goals (SDGs).

Our culture is built around our core values; sustainable, innovation, make it happen and human. In our latest employment survey, our colleagues mainly described our culture as: open, ambitious, innovative, friendly, committed, informal, flexible and down to earth. We aim to be a dynamic, fast-paced, flat and informal organization, where our colleagues have the space to grow and develop.

We believe that in order to be successful, it is important to include people with different perspectives, backgrounds and cultures. Every day, we continue to build our open culture with people who are driven to turn our vision into reality, regardless of who they love, where they are from, or what they believe in. We encourage and celebrate people to voice their opinions and be their authentic selves.

Apply
Does this make you smile, and do you see yourself as our new Lead Developer? Apply below or contact us for more information. We'll get back to you within two weeks, we are keen to get to know you!